Off-Peak is a first person "experience" from the developer Cosmo D which features music from Archie Pelago. It's free to download. This is Cosmo's first foray into "game" development. In the interest of full disclosure, Cosmo D was a childhood friend of mine. He was one of the most talented musicians I have ever met, but it was quite a surprise to hear that he had decided to venture into "game" development.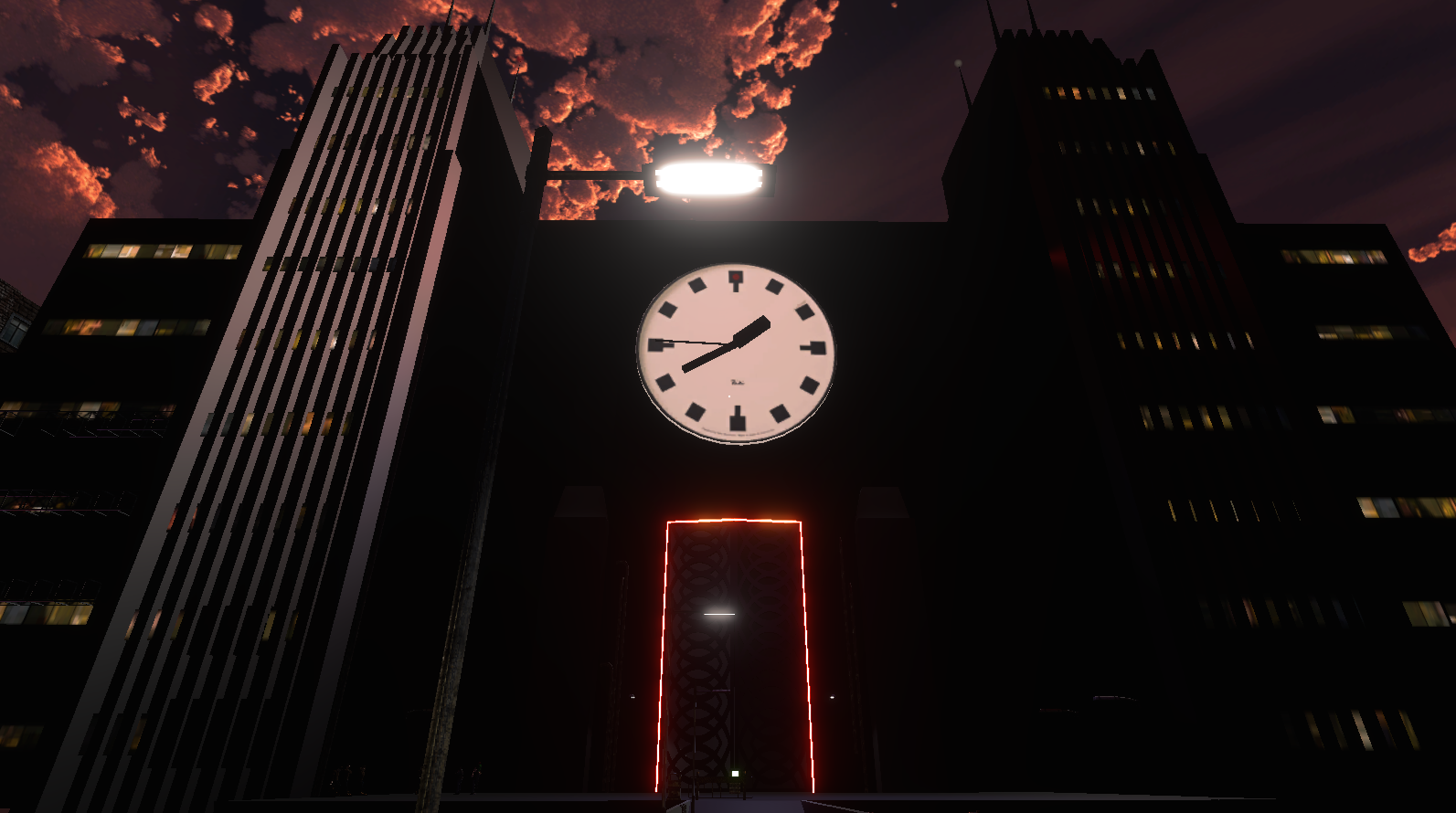 The best way to describe this experience is if you can imagine the first person adventure Jazzpunk taking place in the Grand Central Station of Dark City. The framework for this experience is that you are stranded at a train station without a ticket. A kindly stranger playing music outside offers you his ticket since he does not want to leave, but unfortunately his ticket is torn into a number of pieces and scattered around the station.
While exploring the station for the ticket pieces, you can talk to a number of fellow travelers,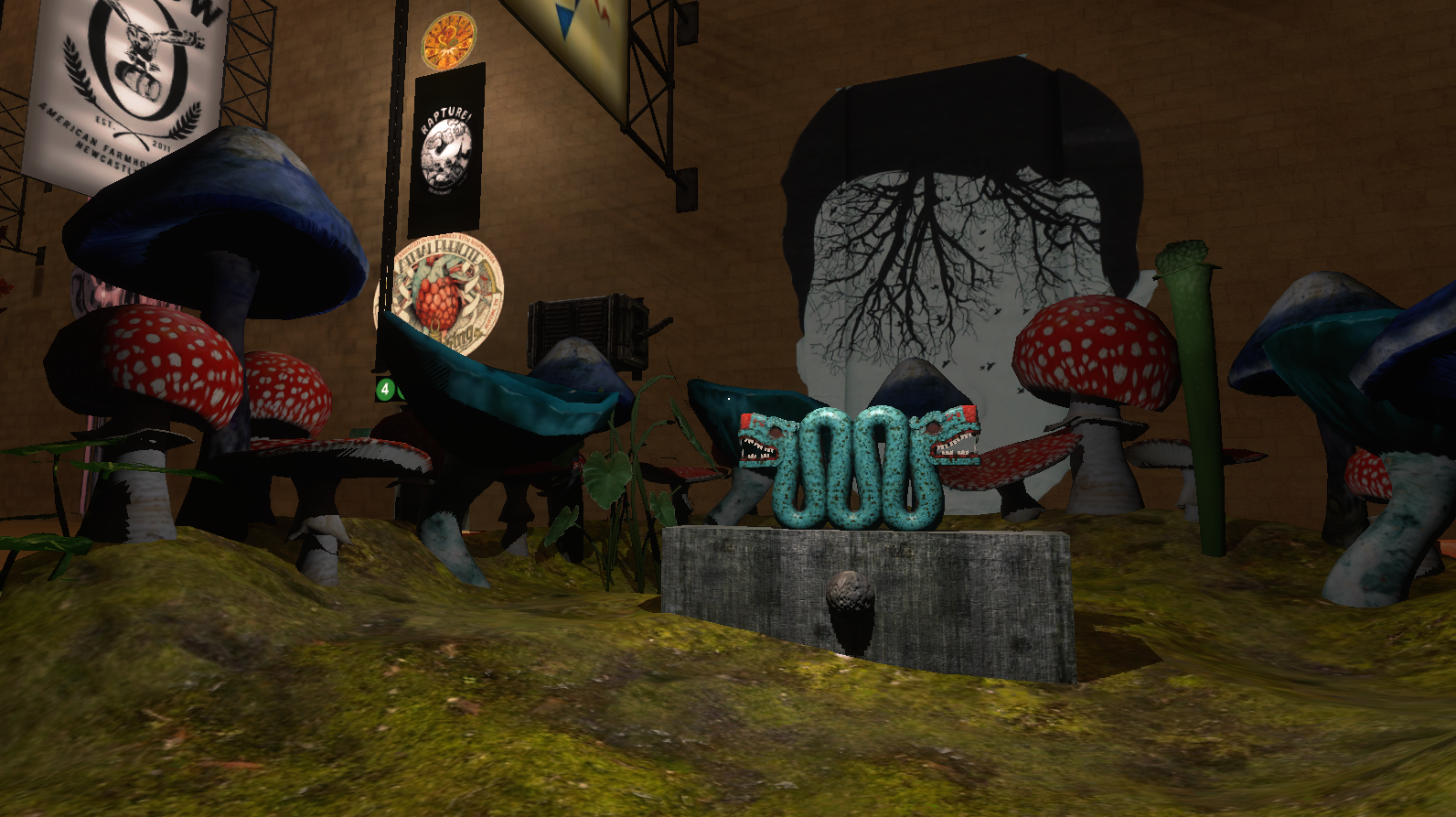 listen to people's conversations, listen to the music of the various areas of the station, and see all the art that plasters the station's walls. There is no gameplay to speak of, which is why this is not a game, and the narrative is not the main focus, so this doesn't fall into the category of a visual novel. This is about user-controlled interactions and discovering the strange world you find yourself in.
Each area has its own music. I am not a contemporary music aficionado, so I did not get as much out of this experience as others who would fall into that category would. The world itself is adorned with various types of art, which range from odd, to Dr. Doom demanding a beer, to something out of the Cthulhu mythos. There were several pieces of art that were very VERY strange which made me
say "What the f*ck" out loud, and several pieces I wish I could purchase in poster form. The people you meet in this experience are similarly varied. Some are misshapen, some are holding metallic or glowing skulls, some are watching you, but they all seem very comfortable in their extremely strange world. There are also some hints at social commentary when you talk to a woman about a discarded record collection, or talk to a sheet music salesman about how musicians are selling their instruments.
The experience can be as short as 2 minutes if you know where all the ticket pieces are, but as with all interactive experiences, the point is not to complete it as quickly as possible. Traverse the back passageways, check out the board game bar, climb the Cthulhu art ramp, ponder the thought that if John Murdoch had just started hitting acid and never stopped after the events of Dark City then you are probably playing his acid trip.

If you're up for the trip, Off-Peak can be downloaded for free here. Off-Peak is available for both Windows and iOS.